---
---
---
---
---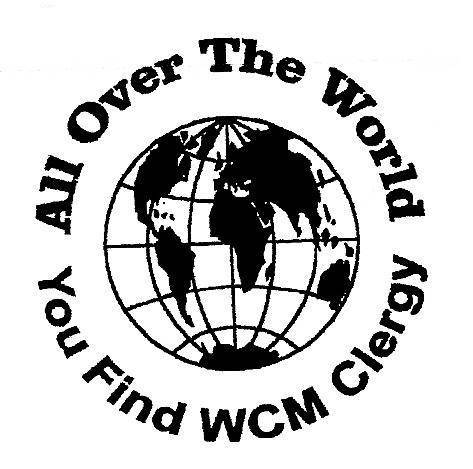 ---
Ordination
If you have asked, how can I become an ordained minister, you have come to the right place. Become an ordained minister, start a church or ministry. We ordain in a simple manner. Receive ordination almost immediately as a minister, pastor, reverend, evangelist, bishop, chaplain, missionary, elder, deacon, preacher or other. As a minister ordained and licensed by World Christianship Ministries you have full authority to do all standard Christian services including marriage ceremonies, baptism ceremonies and funeral services. We have been providing this seminary alternative way to ordain for over 34 years.
Invitation We invite you to browse through this website concerning ordination, doing weddings, true to the Word Bible study courses, handbooks to help your new ministry or church get started, fellowship, how to preach, Christian music, religious freedom laws and more. Clicking on the Red "Guided Site Tour" button above is an excellent way to begin this new journey.


Do Wedding Ceremonies Are you getting ordained to do legal wedding ceremonies? Do you ask, how can I get ordained fast and how do I marry people? Can I really become a minister fast? You have come to the right ministry with the most hands on wedding ceremony experience online. Receive fast legal ordination and perform weddings without delay. How do you become ordained quick? Just CLICK on one of the

Blue Bars

near the top of this page that say

Application-Ordering Form PDF

or

Application-Ordering Form JPEG

. When the forms open just print the Application Ordering Forms to your printer and Call in, FAX in or Mail in your application. CLICK on the

Red Bar

to begin your online

Guided Site Tour

and learn more about WCM and ALL that we offer. When you marry someone you perform an important Christian legal ceremony as a minister officiant.

Read the Section below (3rd paragraph down) about how you can have a copy of your Ordination Certificate in hand the same day we receive your application.

An Established Ministry World Christianship Ministries is an established ministry with extensive experience in providing ordination by mail for sincere Christians. In addition to offering you a quick way to ordination, we also offer phone support in case you have questions. We have ordained individuals as Christian clergy in every state of the USA and in over 85 foreign countries. All over the world you find Christian ministers that we ordained, each knowing that ordination was that important first step needed to start a church or ministry. World Christianship Ministries is considered Ordination Central for becoming a Christian ordained minister in a simple way.
Certificate of Ordination

Your Certificate of Ordination, or Minister's license, will be your authority to begin this new part of your life and start your own church or ministry or just do wedding ceremonies. World Christianship Ministries is a Christian nondenominational ministry. Aside from ordination, Bible studies and all the other things we offer, we offer something else.....Service - Support - Commitment.

Fast Ordination! Yes, if necessary you can be Ordained the same day we have your application in hand. Some people have a need for being ordained quick. Usually that is because they would like to officiate at a wedding, and the date for that wedding is very close. If you FAX in your application or Call in your application and tell us you need your ordination document right away, we can Scan your original Ordination Certificate and E-Mail it to you that same day as a PDF attachment to your E-Mail. Or, we can FAX you a copy of your original Ordination document if you prefer. Having that type of copy of your Ordination document works in almost all states if you have a wedding to do. Then we mail out your original documents usually in 1-2 days. If you FAX the application to us, be sure to mention you need a copy of your document quick, and the reason, and write in your E-Mail address or FAX number somewhere on the application. Be sure to print Very Clearly, and be sure to put your phone number on the application in case we have any questions. If you live in Ohio, Virginia, West Virginia, Hawaii, Nevada or New York City, extra steps are necessary for doing weddings. You can find the complete Marriage Laws in those states on our
page. In each of these states and New York City (but not the rest of New York), it could take several days or longer to get approval to do weddings. If you have any questions, as always, just give us a call. Ministry phone number: (559) 297-4271