I was ordained by World Christianship in February of 1997. Having always felt a call to the ministry, I didn't know how I could find the time to attend a Bible college while I was full time employed.



Many years have passed since then, but one day while talking about my interest in preaching, I was handed a set of forms from World Christianship, and things started to happen. Praise God!
In May I decided to start a church and made my wishes known to others. The Lord answered my prayers in mid May.
I was given a church to use full time just for maintaining it and the grounds plus a small cemetery.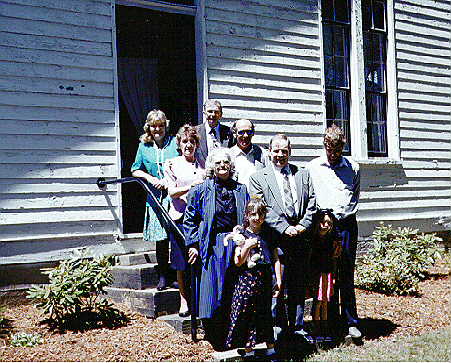 Rev. Arthur and part of his congregation on church steps


Our first service was June 8, 1997 and we have been having regular services on Sunday and Wednesday since then. We started with a small congregation of 10, and with the Lord's help we are growing. We have led several to Christ and Baptism in July, others will follow as we grow.
Being ordained through conventional methods was impossible for me. But through World Christianship it became a reality. Praise God!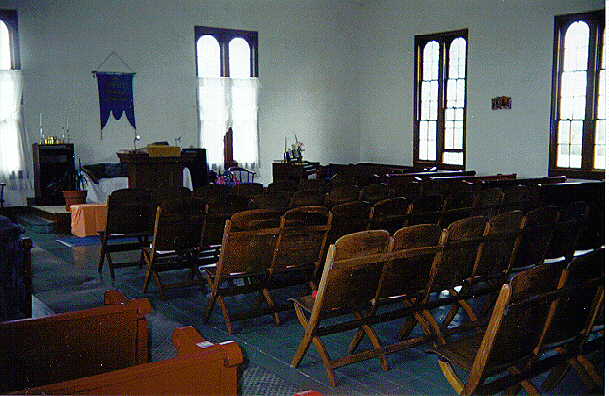 Inside the church looking towards the pulpit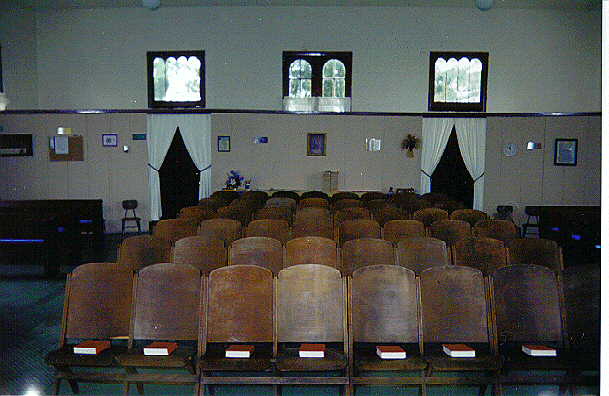 The view from the pulpit