Become an Ordained Minister in Vermont | Laws | Regulations | Requirements to Get Married in Vermont | Cost | Wedding Officiant | Register | Get Ordained | How to Perform a Marriage in Vermont | Who Can Solemnize a Marriage | Legally Marry |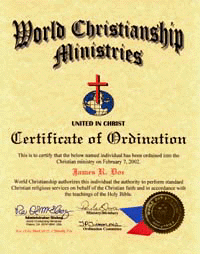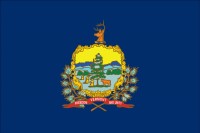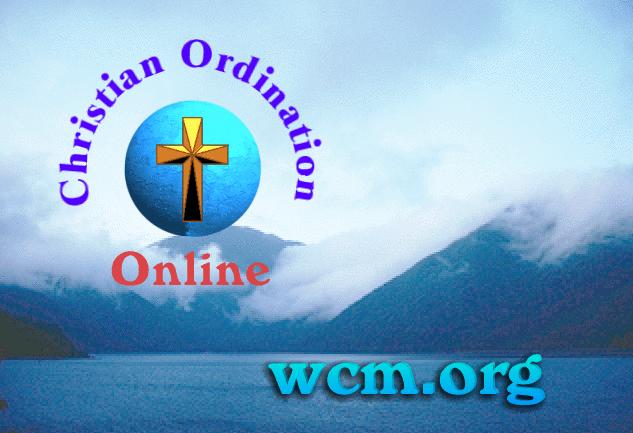 Vermont Marriage Laws

Become Legally Ordained Minister in

Vermont

| Get Ordained - Licensed to do Weddings - Marriages | Perform Wedding Ceremonies | Become Marriage Minister | Officiant | Pastor | Reverend | Evangelist | Ordination for Christians is Simple and Quick |
World Christianship Ministries

Quick Honest Ordination for Sincere Christians
Authority to do Legal Wedding Ceremonies in the
state of Vermont
Follow the 3 step Procedure Below
1.
Get Ordained
- Click on one of the Links below to Open and Print your simple application, or leave a name and address if you wish an Application/Information Packet mailed to you.
2.
Call your local Marriage License Office
and ask them if you need to file a copy of your ordination with them, or meet any other requirement before doing a wedding ceremony. Only a few states require filing a copy of your credentials. Check the Marriage Laws in
Vermont
below for details about your state.
3.
Perform the wedding
....We suggest you get a copy of World Christianship Ministries "
Marriage Minister Handbook
" before doing a wedding. It is a "straight to the point" guide for everything concerning the wedding, such as: handling the Marriage License, where people stand, example marriage ceremonies, opportunities open to you as a Marriage Minister, Advertising, Location of Ceremonies, what to wear, and more. (Based on over 2,000 weddings performed by the Administrator of WCM).




Questions? Ministry Phone Number: (559) 297-4271 E-Mail Address: wcm@wcm.org



Vermont Marriage Laws


Title 18 Health
Chapter 105 MARRIAGE RECORDS AND LICENSES
§ 5144 Persons authorized to solemnize marriage
§ 5144. Persons authorized to solemnize marriage
(a) Marriages may be solemnized by a supreme court justice, a superior judge, a judge of probate, an assistant judge, a justice of the peace, a magistrate, an individual who has registered as an officiant with the Vermont secretary of state pursuant to section 5144a of this title, a member of the clergy residing in this state and ordained or licensed, or otherwise regularly authorized thereunto by the published laws or discipline of the general conference, convention, or other authority of his or her faith or denomination, or by such a clergy person residing in an adjoining state or country, whose parish, church, temple, mosque, or other religious organization lies wholly or in part in this state, or by a member of the clergy residing in some other state of the United States or in the Dominion of Canada, provided he or she has first secured from the probate division of the superior court in the unit within which the marriage is to be solemnized a special authorization, authorizing h
im or her to certify the marriage if the probate judge determines that the circumstances make the special authorization desirable. Marriage among the Friends or Quakers, the Christadelphian Ecclesia, and the Baha'i Faith may be solemnized in the manner heretofore used in such societies.
(b) This section does not require a member of the clergy authorized to solemnize a marriage as set forth in subsection (a) of this section, nor societies of Friends or Quakers, the Christadelphian Ecclesia, or the Baha'i Faith to solemnize any marriage, and any refusal to do so shall not create any civil claim or cause of action.
OPEN ALL MARRIAGE LAWS IN VERMONT BY CLICKING HERE
Link to Marriage Laws for Other States and More Information
World Christianship Ministries LLC
Site Map - Menu - Content
| | | |
| --- | --- | --- |
| Ministry Phone Number (559) 297- 4271 | E-Mail Address: wcm@wcm.org | Fax # for Applications: (559) 297- 4223 |
© World Christianship Ministries LLC, Fresno, CA...South Lake Tahoe, CA