Become an Ordained Minister in Hawaii | Laws | Regulations | Requirements to Get Married in Hawaii | Cost | Wedding Officiant | Register | Get Ordained | How to Perform a Marriage in Hawaii | Who Can Solemnize a Marriage | Legally Marry |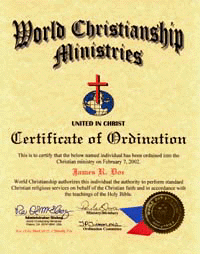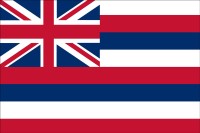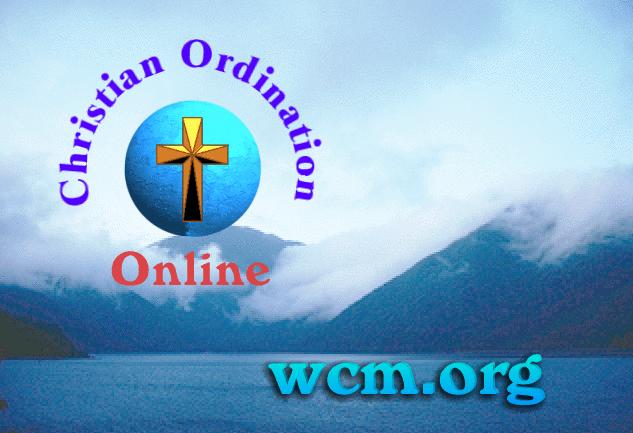 Hawaii Marriage Laws

Become Legally Ordained Minister in

Hawaii

| Get Ordained - Licensed to do Weddings - Marriages | Perform Wedding Ceremonies | Become Marriage Minister | Officiant | Pastor | Reverend | Evangelist | Ordination for Christians is Simple and Quick |
World Christianship Ministries

Quick Honest Ordination for Sincere Christians
Authority to do Legal Wedding Ceremonies in the
state of Hawaii
Follow the 3 step Procedure Below
1.
Get Ordained
- Click on the Link below to Open and Print your simple application, or leave a name and address if you wish an Application/Information Packet mailed to you.
2.
Call your local Marriage License Office
and ask them if you need to file a copy of your ordination with them, or meet any other requirement before doing a wedding ceremony. Only a few states require filing a copy of your credentials. Check the Marriage Laws in
Hawaii
below for details about your state.
3.
Perform the wedding
....We suggest you get a copy of World Christianship Ministries "
Marriage Minister Handbook
" before doing a wedding. It is a "straight to the point" guide for everything concerning the wedding, such as: handling the Marriage License, where people stand, example marriage ceremonies, opportunities open to you as a Marriage Minister, Advertising, Location of Ceremonies, what to wear, and more. (Based on over 2,000 weddings performed by the Administrator of WCM).


Questions? Ministry Phone Number: (559) 297-4271 E-Mail Address: wcm@wcm.org



Hawaii Marriage Laws


In Hawaii the minister doing the wedding ceremony must have a "license to solemnize marriage ceremonies" from the Department of Health before doing any weddings in Hawaii. They will require a copy of your Ordination document and a letter of Communion/Good Standing from the Ordaining Authority specifically saying you are authorized to do weddings in Hawaii. World Christianship Ministries offers this "specifically worded" letter.
2009 Hawaii Code
Volume 12
TITLE 31 - FAMILY
CHAPTER 572 - MARRIAGE
§572-12 - By whom solemnized.
§572-12

By whom solemnized. A license to solemnize marriages may be issued to, and the marriage rite may be performed and solemnized by any minister, priest, or officer of any religious denomination or society who has been ordained or is authorized to solemnize marriages according to the usages of such denomination or society, or any religious society not having clergy but providing solemnization in accordance with the rules and customs of that society, or any justice or judge or magistrate, active or retired, of a state or federal court in the State, upon presentation to such person or society of a license to marry, as prescribed by this chapter. Such person or society may receive the price stipulated by the parties or the gratification tendered.

§572-11 Marriage ceremony; license to solemnize. It shall not be lawful for any person to perform the marriage ceremony within the State without

first obtaining from the department of health a license to solemnize marriages

.



§572-13 Record of solemnization; marriages, reported by whom; certified copies. (a) Recordkeeping. Every person authorized to solemnize marriage shall make and preserve a record of every marriage by the person solemnized, comprising the names of the man and woman married, their place of residence, and the date of their marriage.

Every person authorized to solemnize marriage, who neglects to keep a record of any marriage by the person solemnized shall be fined $50.

(b) Marriages, reported by whom. It shall be the duty of every person, legally authorized to perform the marriage ceremony, to report within three business days every marriage ceremony, performed by the person, to the agent of the department of health in the district in which the marriage takes place setting forth all facts required to be stated in a standard certificate of marriage, the form and contents of which shall be prescribed by the department of health.

(c) Certified copies of certificate of marriage. The department of health shall deliver one certified copy of the certificate of marriage or the contents or any part thereof as provided in section 338-13 to the persons married. The certificate shall be prima facie evidence of the fact of marriage in any proceeding in any court.

The department of health shall upon request, furnish to any applicant additional certified copies of the certificate of marriage or any part thereof.

Copies of the contents of any certificate on file in the department, certified by the department shall be considered for all purposes the same as the original.

The department may prescribe reasonable fees, if any, to be paid for certified copies of certificates.









World Christianship Ministries LLC




Site Map - Menu - Content



| | | |
| --- | --- | --- |
| Ministry Phone Number (559) 297- 4271 | E-Mail Address: wcm@wcm.org | Fax # for Applications: (559) 297- 4223 |
© World Christianship Ministries LLC, Fresno, CA...South Lake Tahoe, CA