Become an Ordained Minister in Connecticut | Laws | Regulations | Requirements to Get Married in Connecticut | Cost | Wedding Officiant | Register | Get Ordained | How to Perform a Marriage in Connecticut | Who Can Solemnize a Marriage | Legally Marry |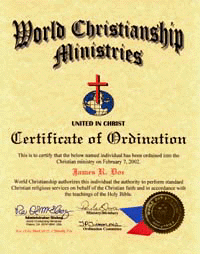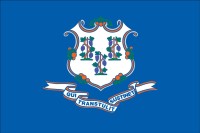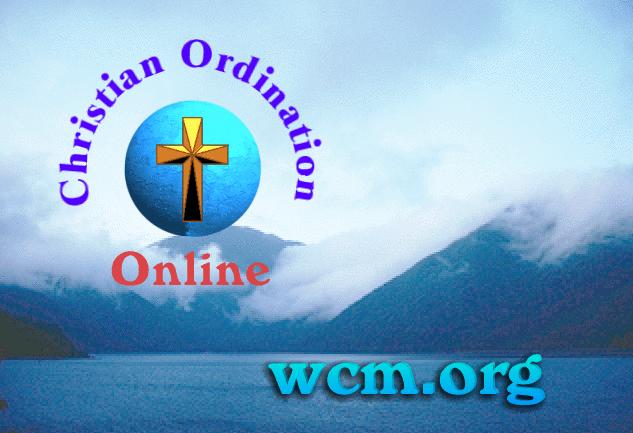 Connecticut Marriage Laws

Become Legally Ordained Minister in

Connecticut

| Get Ordained - Licensed to do Weddings - Marriages | Perform Wedding Ceremonies | Become Marriage Minister | Officiant | Pastor | Reverend | Evangelist | Ordination for Christians is Simple and Quick |
World Christianship Ministries

Quick Honest Ordination for Sincere Christians
Authority to do Legal Wedding Ceremonies in the
state of Connecticut
Follow the 3 step Procedure Below
1.
Get Ordained
- Click on the Link below to Open and Print your simple application, or leave a name and address if you wish an Application/Information Packet mailed to you.
2.
Call your local Marriage License Office
and ask them if you need to file a copy of your ordination with them, or meet any other requirement before doing a wedding ceremony. Only a few states require filing a copy of your credentials. Check the Marriage Laws in
Connecticut
below for details about your state.
3.
Perform the wedding
....We suggest you get a copy of World Christianship Ministries "
Marriage Minister Handbook
" before doing a wedding. It is a "straight to the point" guide for everything concerning the wedding, such as: handling the Marriage License, where people stand, example marriage ceremonies, opportunities open to you as a Marriage Minister, Advertising, Location of Ceremonies, what to wear, and more. (Based on over 2,000 weddings performed by the Administrator of WCM).

or

Questions? Ministry Phone Number: (559) 297-4271 E-Mail Address: wcm@wcm.org



Connecticut Marriage Laws
Sec. 46b-22b. Refusal to solemnize or participate in ceremony solemnizing a marriage on religious grounds. (a) No member of the clergy authorized to join persons in marriage pursuant to section 46b-22 shall be required to solemnize any marriage in violation of his or her right to the free exercise of religion guaranteed by the first amendment to the United States Constitution or section 3 of article first of the Constitution of the state.
(b) No church or qualified church-controlled organization, as defined in 26 USC 3121, shall be required to participate in a ceremony solemnizing a marriage in violation of the religious beliefs of that church or qualified church-controlled organization.

Sec. 46b-22. (Formerly Sec. 46-3). Who may join persons in marriage. Penalty for unauthorized performance. (a) Persons authorized to solemnize marriages in this state include (1) all judges and retired judges, either elected or appointed, including federal judges and judges of other states who may legally join persons in marriage in their jurisdictions, (2) family support magistrates, state referees and justices of the peace who are appointed in Connecticut, and (3) all ordained or licensed members of the clergy, belonging to this state or any other state, as long as they continue in the work of the ministry. All marriages solemnized according to the forms and usages of any religious denomination in this state, including marriages witnessed by a duly constituted Spiritual Assembly of the Baha'is, are valid. All marriages attempted to be celebrated by any other person are void.
(b) No public official legally authorized to issue marriage licenses may join persons in marriage under authority of a license issued by himself, or his assistant or deputy; nor may any such assistant or deputy join persons in marriage under authority of a license issued by such public official.
(c) Any person violating any provision of this section shall be fined not more than fifty dollars.
World Christianship Ministries LLC
Site Map - Menu - Content
| | | |
| --- | --- | --- |
| Ministry Phone Number (559) 297- 4271 | E-Mail Address: wcm@wcm.org | Fax # for Applications: (559) 297- 4223 |
© World Christianship Ministries LLC, Fresno, CA...South Lake Tahoe, CA